Evo at E3
Friday afternoon I was able to sneak away for a couple hours to E3 to see the sights and bother the people working at the Evolution booth.
And, of course, see what some of the newest and most promising game companies, like uh, the U.S. Army, had to offer.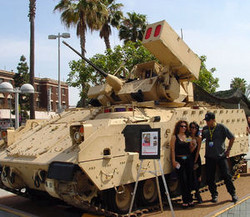 I'm glad I didn't have this job.
The robot demo that got a lot of press was one in which a robot listens for the presenter to say "mountain dew" or "beer", looks for and goes to the refrigerator, looks for and finds the desired beverage sitting on a shelf in front of the refrigerator, picks the beverage up, and brings it back to the recliner.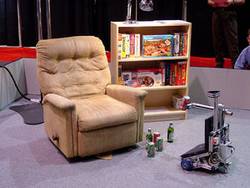 Here's a 15 second video of the robot in action (MPEG, about 5.5 MB):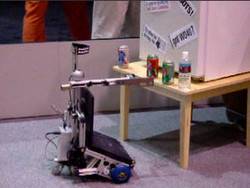 Posted by jjwiseman at May 25, 2002 06:39 PM