Griffith Park
Yesterday was so beautiful and warm, I had to get out of my apartment and do something. So I went and did a little hiking around in Griffith Park, which is about a 5 minute drive from my place.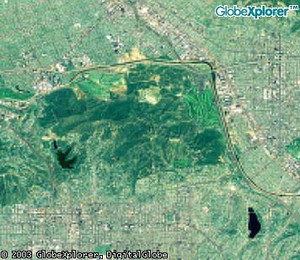 With 53 miles of trails, mountains, rattlesnakes, punks, graffiti, deer, and latino families picnicking, it seems both impossible and neccessary that Griffith Park is in the middle of the LA urban area.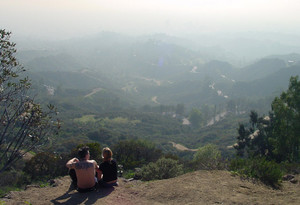 It was pretty hazy (cue the words of every LA air quality apologist, "That's not smog, that's the marine layer."), but beautiful.
Posted by jjwiseman at January 20, 2003 09:19 PM