Sex + Violence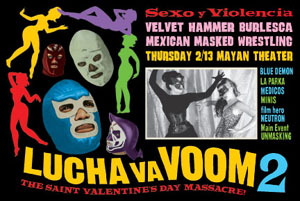 Last night I went to Lucha Vavoom, which is masked mexican wrestling (lucha libre) plus burlesque striptease. Plus midgets. Doing both.
Wish I'd brought my camera.
(This movie from last year's captures it pretty well, though.)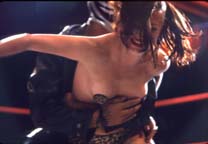 It was great (totally deck). And I ran into some interesting people.
Posted by jjwiseman at February 14, 2003 11:00 AM