America's Funniest Lisp Applications
I'm having trouble focusing on anything today. What a perfect time for usenet highlights!
Marc Mertens announced the release of Jabberwocky 1.0, a lisp IDE previously mentioned here.
Kent Pitman moved his "home page and [his] various Lisp-related archives from world.std.com to nhplace.com.", which includes his Lisp Pointers columns and other technical papers.
Tom Knight used a pair of tin cans or something to let everyone know he put his lisp machine architecture thesis online.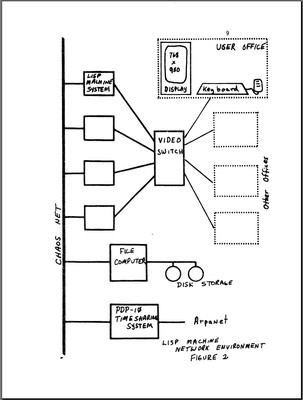 JP Massar announced that "A version of the Starlisp simulator (a simulator for the language Starlisp, a parallel programming language which ran on the Connection Machine, some 13 years ago now) is now available thanks to Franz's source repository: http://examples.franz.com/index.html."
The Franz respository also includes code for forwarding NNTP, creating photo gallery web pages, downloading and installing Red Hat updates, etc.
Posted by jjwiseman at April 18, 2003 03:59 PM