They are Mostly Good Days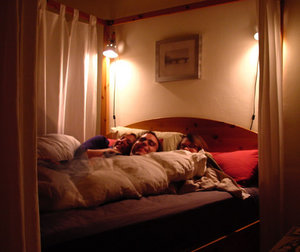 I don't mention it all that much here, but my life is really pretty great.
There are too many reasons why my life is pretty great to list here, but one of them is that on a good day really cute, funny, crazy girls invite me to the slumber party they're having in my bed.
I try hard not to take these things for granted.
Posted by jjwiseman at August 26, 2003 01:51 PM