Guns
A couple weeks ago I shot a gun for the first time in my life.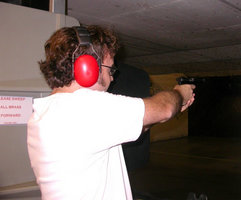 Lauren, who's big on guns, was in town, and since I'd been curious to shoot we decided to just go ahead and do it. Lauren brought her personal cannon down to LA in the trunk of her car. I get the feeling that Lauren is prepared—for whatever.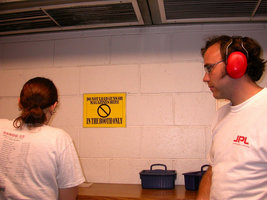 I convinced Geoff, Scott and Ronnie to come along, too. Besides Lauren, Scott was the only other person who'd shot before. Lauren gave us some quick lessons.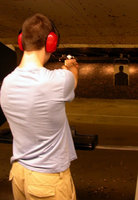 For the first 5 minutes in the range every time someone fired anything larger than a .22 Ronnie and I jumped involuntarily.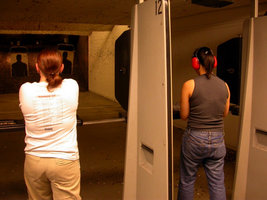 But we both got over that and had fun. By the end of the night, guns had gone from being chilling instruments of death that I was nervous just to touch to charming little devices that I treated with a casual disregard.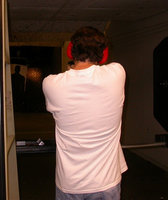 Posted by jjwiseman at August 27, 2003 09:54 PM