It Already Is Something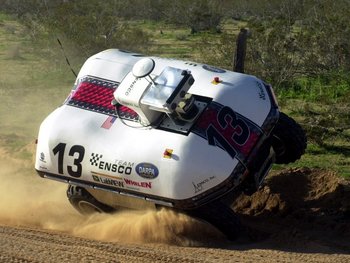 The 2004 DARPA Grand Challenge is over. The final standings are in. Every media report so far has focused on the fact that nobody made it to Las Vegas, and missed the fact that this was actually a historic, impressive display of robotics.
Lori and I went, and we took some photos.
(For more photos, see Trackside Photo.)
Posted by jjwiseman at March 16, 2004 07:08 PM