TMBG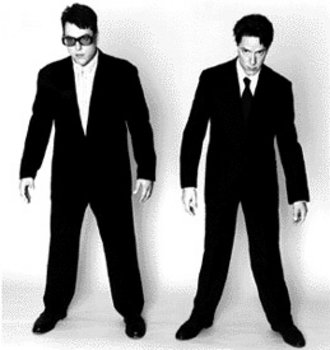 On Saturday I saw They Might Be Giants play a special show for kids at Royce Hall on the UCLA campus. A special TMBG show for kids has
mostly songs from No! (other songs were played, but shortened for kid-style spans of attention)
puppets (singing Robot Parade)
lots of audience participation. I mean screaming.
The last time I saw TMBG was in 1989, and while waiting in line to get a dollar bill signed by the Johns I ran into a guy I knew from my hometown, Otis Ball. Otis was working as their roadie, though he was a musician in his own right (walk on water / Otis Ball w/ backup vocals by John Flansburgh and John Linnell).
This time I just saw Andy Richter.
Posted by jjwiseman at April 19, 2004 12:03 PM