Autonomous Sub goes AWOL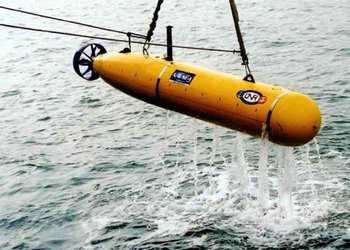 From the AP story " U.S. navy loses high-tech mini-sub off Norway" [via Mike Hannemann]:
The U.S. navy has been searching for nearly a week for a high-technology miniature unmanned submarine that vanished during a military exercise off Norway, the Norwegian military said Wednesday.

[...]

The mini-sub, or Battlespace Preparation Autonomous Underwater Vehicle, is programmed before being launched to search for mines and, if necessary, destroy them.
"Danger UXB" gets a whole lot more interesting when the bomb you disturb turns out to be robotic.
Posted by jjwiseman at May 06, 2004 04:01 PM