I Crocheted the Hyperbolic Plane Once. ONCE.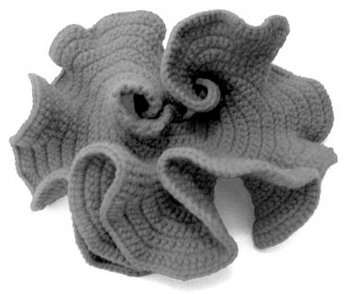 crocheted model of hyperbolic plane by daina taimina
The Institute For Figuring in Culver City is hosting a talk next Thursday [via Lori]:
Crocheting the Hyperbolic Plane

Daina Taimina and David Henderson are mathematicians at Cornell University. They are co-authors of Experiencing Geometry, a classic text on euclidean and non-euclidean space. In 1997 Daina worked out how "hyperbolic" space could be modeled by crochet. Since then, she and David have used her woolen models to further explore this peculiar topology. Here, David and Daina will talk about crocheting the hyperbolic plane, the geometry of lettuce, and the architecture of the universe.
For you Los Angeles knitters with an interest in the architecture of the universe.
Posted by jjwiseman at May 21, 2004 01:41 PM