Casting SPELs: A Lisp Comic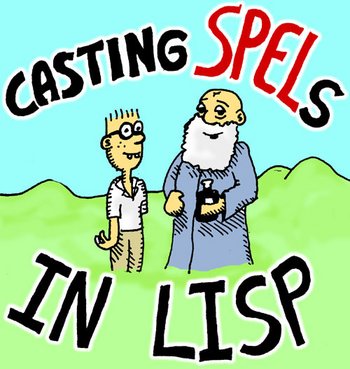 It's already all over the lisposphere, but that's why they call me Ol' Reliable: I really like Conrad Barski's tutorial Lisp comic, "Casting SPELs in Lisp".
You have to admire someone with the chutzpah to teach complete Lisp beginners about macros. I do find it a little ironic, though, that the very first line of code(second, if you count the ACL-specific setting of *print-length*) is one with unspecified behavior, the discussion of which has led to many long comp.lang.lisp threads:

(setf *objects* '(whiskey-bottle bucket frog chain))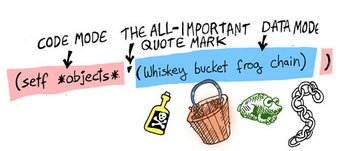 Whiskey bottle, check. bucket, check. frog, chain, check. It's like Conrad somehow got a snapshot of my brain while I was hacking.
Posted by jjwiseman at December 06, 2004 02:23 PM