Teledentonics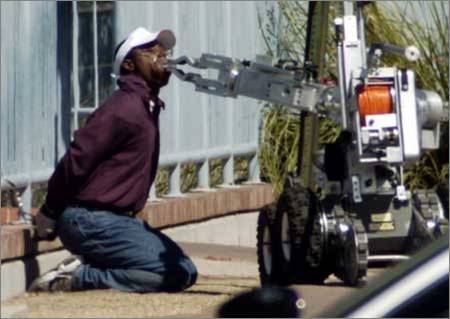 "Soldier tried fake mouth-bomb in heist" [via Zach Beane]:
A robot was used to check the mouth of Jeffry Leon Lewis Jr. after the Army sergeant presented a note at a Tucson bank saying he had a bomb in his mouth. Lewis was handcuffed to to a fence during the procedure. No explosive device was found.
Police used the robot to pull duct tape off the robber's mouth. I bet you thought you'd have to wait until at least the 22nd century to read a sentence like the preceding one.
Posted by jjwiseman at October 05, 2005 12:02 PM