Street Trash of the Future (Now)
Well, I think it's weird that the other day I was getting into my car when I saw a postcard lying on the ground that looked at first like it was advertising some kind of Hollywood club (The Hangar!) or band but was actually about a new UAV.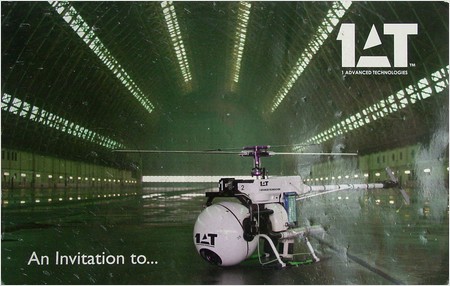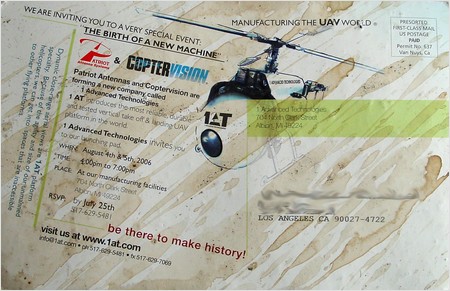 If it wasn't in Michigan, maybe I could have gone to the opening.
Posted by jjwiseman at August 08, 2006 04:33 PM