Cusp
Tim Jasko's Lisp plugin for Eclipse, Cusp, isn't officially released yet, but it's kind of slick so far (and supports Windows, OS X and Linux).
In this screenshot you can see the Lisp Navigator/Project View, the outline of the file currently being edited, and a simple REPL (in which you can see that Cusp bundles and uses SBCL):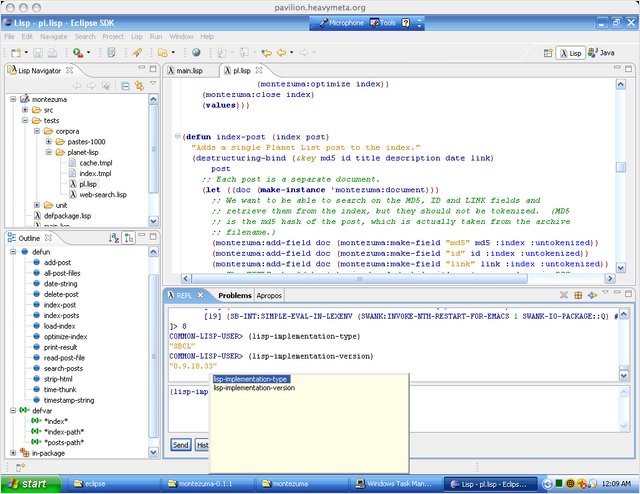 In the next shot, toward the bottom of the window you can see some warning messages from a compile.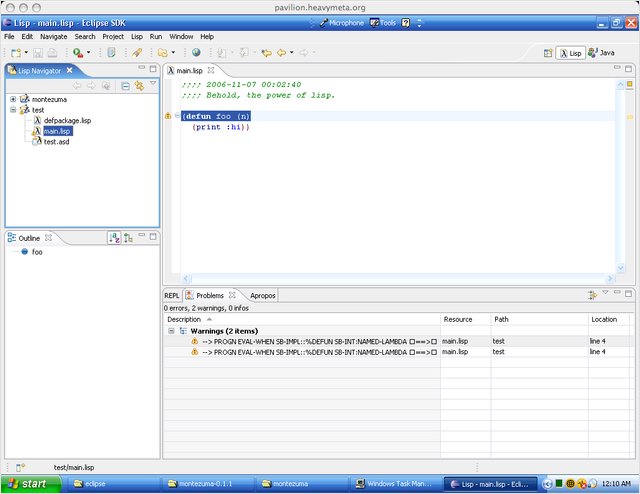 It looks like Tim works at Paragent, which is hiring Lisp programmers.
Posted by jjwiseman at November 07, 2006 12:27 AM