Side Action
I rearranged the sidebar a little. As part of that, I added links to Kevin Rosenberg's (kmr) weblog and Joey deVilla's geek weblog (which is separate from his adventures weblog).
Kevin is an impressively busy guy: ER doctor, Debian developer, Lisp programmer. He also works on some of the software I worked on back at Neodesic.
Joey doesn't focus on lisp, though he does mention it occasionally. I like him because he's a thoughtful character, pragmatic and anti-lisp weenie. He uses whatever tools it takes. And like, there's always hot girls in his photos.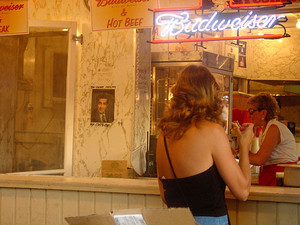 Posted by jjwiseman at September 25, 2002 12:12 AM