RHex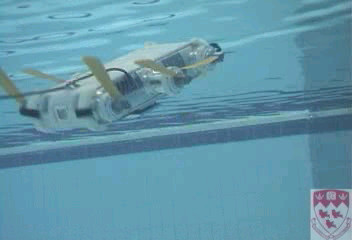 I love the videos of the RHex robot swimming. That's the kind of thing that would get me excited about telepresence.
Besides crawling and swimming, Caleb told me that at TedMed Robert Full showed a video of RHex walking upright, on two legs. If you think that's cute, take a look at it pronking.
Apparently Robert Full focuses quite a bit on the mechanics of locomotion as opposed to the control aspects; Leg & joint stiffness, etc. The approach seems to be working.
Posted by jjwiseman at June 18, 2003 12:17 PM