Rebel With A Cause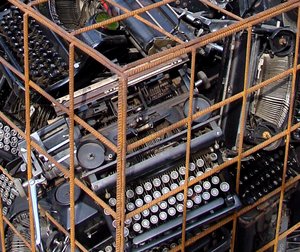 typewriters in bryant park, nyc
Sven Van Caekenberghe has written a case study of his experience developing a dynamic web site/application using unconventional technologies (including lisp), "Rebel With A Cause".
The site is for the De Handelsbeurs concert hall in Belgium. It uses two Apple XServes running OS X, OpenMCL, and Portable AllegroServe. They also built a lisp implementation of Object Prevalence (in-memory DB, basically) and a web application framework called KPAX.
With a Lisp application server, the read-eval-print loop including all dynamic Lisp features remains available! This means that we can do the following: login to the server, connect to the read-eval-print loop and inspect all the internal datastructures of the server, while it is running. To update the server to a new version, we connect to the read-eval-print loop and invoke the build process and have it load and install the new code, without taking down the server process - active user sessions and other datastructures (like caches) remain in place and continue to work. Needless to say, this results in serious developer productivity gains and happy customers.

[...]

It is our opinion that object prevalence makes a lot of sense in a dynamic, interactive language like Common Lisp (much more sense than it does for Java). A Lisp read-eval-print loop together with Lisp's strong datastructures and manipulation functions makes for a much better alternative to SQL for querying and database maintenance. Without such a capability, using object prevalence will be a lot harder.

[...]

In the busiest day so far we got 20.000 hits (5700 hits an hour) and transferred 200 Mb of data. All this was accomplished with the standard allegroserve configuration of 5 worker threads.
It's good to see OpenMCL and Portable AllegroServe handling all that.
There's a relevant thread on the clump mailing list, too.
Posted by jjwiseman at November 01, 2003 01:30 PM