Roberta Bayley, Amateur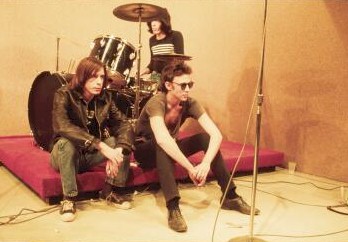 Interview with Roberta Bayley.
Most of these bands, with some exceptions, don't like having their picture taken. It's boring to them and they're just happy to get it over with. If you can work quickly, that's the key to being popular.

[...]

There's still all these kids who are dressed like 1977 in the bondage pants, the mohawk, this and that. What we thought it would have given was the idea of originality and you can be any way you want, you can be different. The idea of punk that I liked was that you don't have to be an expert. An amateur is a good thing. An amateur is somebody who does something because they like doing it. You don't have to be an expert. You can try different things. You could try going on-stage before you were a virtuoso. You could pick up a camera if you hadn't gone to photography school. You can do these creative things.
Posted by jjwiseman at November 12, 2003 09:26 AM