Shake Hands With Danger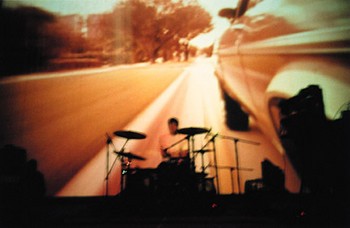 TRS-80's new album keeps kicking my goddamn ass.
Listen to math basket, listen to and watch the video for nylon. Motoki kind of freaked Mark out when I played it one night. He came out of squishy's kitchen with a look on his face as though the world suddenly didn't make sense. "This riff sounds like... the Japanese hair metal band Loudness, only... backwards."
Older TRS-80 entries: First this, then this.
Posted by jjwiseman at November 05, 2003 12:04 AM