25th Anniversary Survival Research Laboratories Show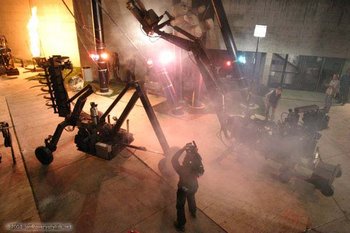 I'm going to the 25th anniversary SRL show in Vegas in a few weeks.
Viva Las Vegas Survival Research Laboratories Celebrates 25 Years! SRL was conceived and founded by Mark Pauline in 1978 as an organization of creative technicians dedicated to redirecting the techniques, tools, and tenets of industry, science, and the military away from their typical manifestations in practicality, product, or warfare.
This will be my first SRL show, and I'm pretty excited.
Posted by jjwiseman at January 14, 2004 11:31 AM