New MCL Contribs
Glen Foy has uploaded some new code for MCL.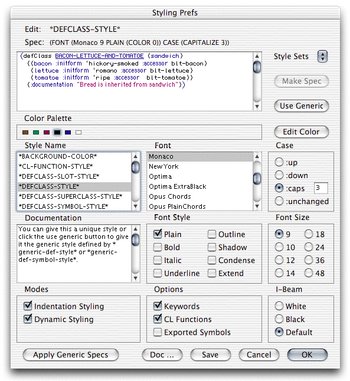 Color Coded 1.3 is an updated version of a source code styling utility (sort of the Fred equivalent of emacs fontification).
Auto IFT 0.1a1 "adds auto-spacing, auto-alignment and transparency drag-and-drop to the Interface Toolkit" (MCL's visual interface designer).
Posted by jjwiseman at February 18, 2004 05:38 PM