Serial Experiments in Upchucking
Matthew Danish grabbed this frame From Serial Experiments Lain: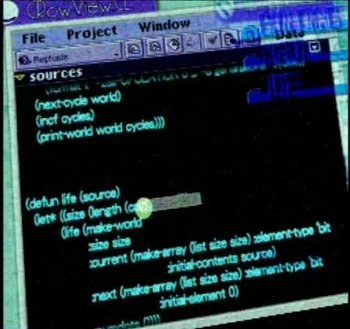 <Zhivago> proving that lisp is the goth chick language of future choice

Anime can be pretty geeky, but it has a significant overlap with what might be considered cool popular culture; E.g., you can buy it at the Giant Robot store.
Something you won't see at the Giant Robot store until after they decide to carry those tubgirl posters is the Introducing Python video. Jesus Christ. That's supposed to be a marketing video?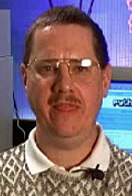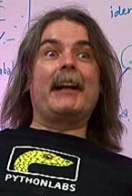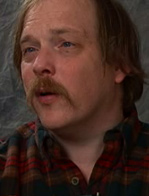 Little known fact: everybody involved in the production of this video about the <font face="70s computer">Python Coding Language</font> knew how to code in Python, even the caterer. Another little known fact: none of them ever got laid again.
Actually, I can pretty easily see Giant Robot selling a little plastic tubgirl figurine.
Posted by jjwiseman at September 22, 2004 12:05 PM