White Box 912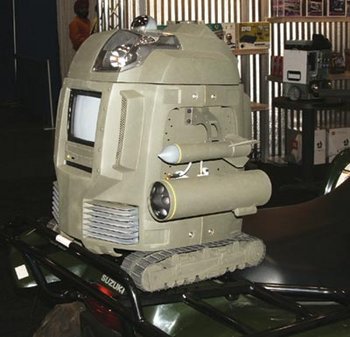 PC Magazine
mentions the
White Box Robotics
912 robot, running Evolution software.
The 912's chassis looks like a racy version of R2-D2 and comes with a VIA motherboard and customizable software from Evolution Robotics. "The software is capable of speech synthesis, speech recognition, motion sensing, obstacle avoidance, and more," says Tom Burick, White Box's president.
White Box was previously mentioned here in April.
Posted by jjwiseman at December 21, 2004 11:37 AM