Corridos De Muerte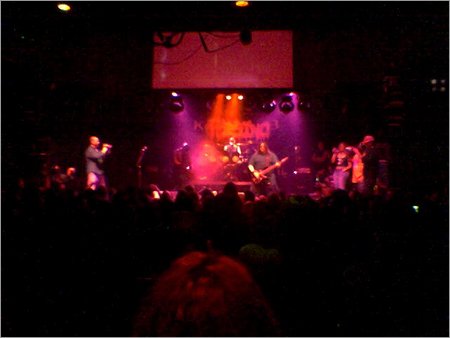 Last night I went with Neck to see Asesino at Key Club.
We saw them a couple weeks ago in Ventura, and while the opening bands there were something to be endured (ideally with several walls between them and us), when Asesino got on stage they delivered, heavy and relentless.
Last night's show was just as heavy and awesome, but LA shows have several other benefits. For one thing, there's no long drive there and back. For another, when the show has ended and it's 1:30 in the morning, if you want a chocolate-covered macaroon or a pastrami reuben it's easily taken care of. The Key Club is a much smaller venue than the Ventura Theater, and the crowd seems more serious. And there are never girls parading their tits on stage in Ventura like there always are in LA. Mmm, LA.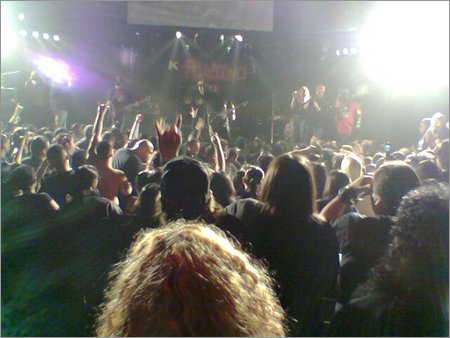 After the show neck gave a guy 50 cents for the parking meter. The guy said "Thanks, man. Hey, I'm from Humboldt County..." and proceeded to hand over the official Humboldt token of appreciation.
Posted by jjwiseman at April 21, 2005 12:03 PM