Following Humans with the ER1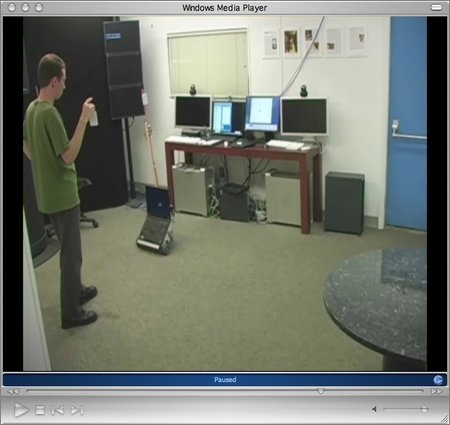 Uri Kartoun is working with the Washington Hospital Center to get ER1 robots to follow people: 13 MB WMV video.
It looks like Uri is using the Task Execution Layer of the ERSP, which is the layer of the architecture I'm responsible for. It didn't quite turn out how I'd hoped, but I'm glad people are finding it useful.
In his approach people carry RFID tags that the robot homes in on. At Evolution we used to do something similar by using a laser range finder and watching for the range signature of two human legs.
Posted by jjwiseman at July 21, 2005 12:04 PM