New Book from CLUI: Overlook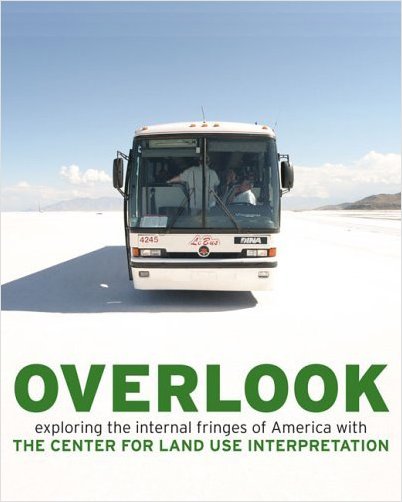 The Center for Land Use Interpretation has a new book out: Overlook: Exploring the Internal Fringes of America With the Center for Land Use Interpretation
.
I've already read through Lori's copy, and I love it. It's a beautiful, fun book, and the New York Times likes it too:
The cumulative effect of the center's research is the impression, perhaps unintended, that America is a big, weird place. Still, when drawing attention to the "former largest McDonald's" in the country, the smoke belching from a chemical weapons incinerator, or a crumbling resort on the shore of the Great Salt Lake, the center refrains from leading viewers to any conclusions, political or aesthetic.

The lack of editorial comment, in contrast to didactic labels at museums and educational institutions that routinely tell visitors how to think, feels disarmingly subversive.
Posted by jjwiseman at September 25, 2006 12:14 PM