Gapminder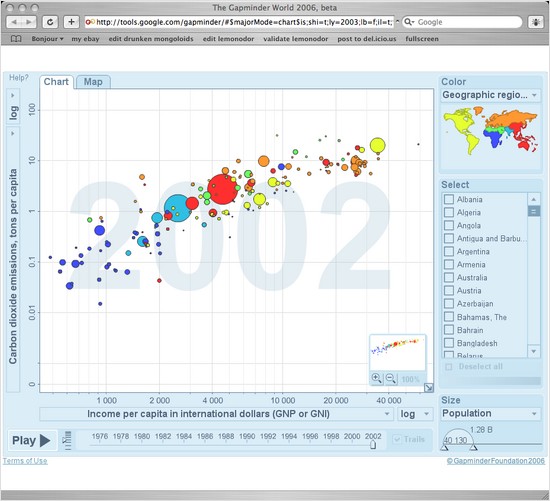 I don't remember where I first saw this wonderful Hans Rosling video from TED. By five minutes in I was totally hooked on his energetic, hands-on data visualization and kind of blown away by what he was saying about the developing world.
Now Google has released a Flash version of the program used to create those visualizations [via Dean Armstrong].
The mission of Gapminder, a non-profit founded by Hans Gosling, is to create software to help visualize human development.
Posted by jjwiseman at January 30, 2007 12:15 AM