Apex Electronics and Norton Sales: Adventures in Space Surplus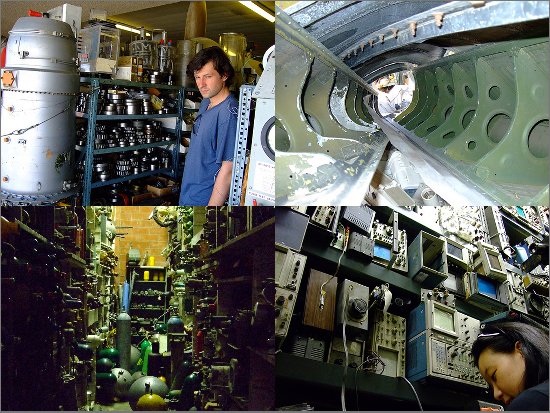 Today Maciej and I visited two surplus stores, Norton Sales and Apex Electronics, looking for relics of space travel.
We found an Apollo rocket motor, autopilots, a bee nest inside a vacuum chamber, huge gauges, a glove box, jet canopies, a satellite, napalm bombs, and JoAnne.
Update: Maciej's photos are online.
Posted by jjwiseman at April 28, 2007 11:06 PM