Global Synchronization Through Local Effects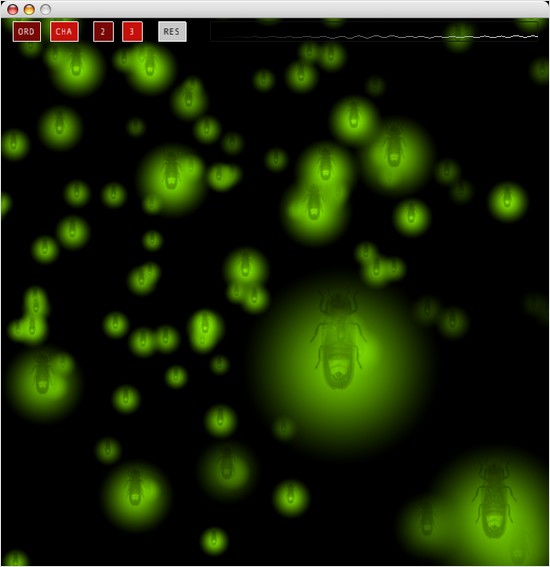 After seeing Alexander Weber's microcontroller-simulated fireflies, and reading "Firefly Synchronization in Ad Hoc Networks", I decided I was ready to learn Processing.
You can try the applet here. Let it run for at least several minutes.
The idea is that when one firefly sees another nearby firefly flash, it hurries up and flashes a little bit sooner than it would have otherwise. Pretty simple.
I didn't realize that lightning bugs even tried to synchronize their flashes, but this applet does remind me of some of the patterns I would see as a kid on midwestern summer nights.
Update: Uri Wilensky has a firefly synchronization applet, and it's practically in Lisp.
Update: Pretty much right after I posted this I realized the color was off, so there's a new version now with yellower flashes. And more realistic firefly movement.
Posted by jjwiseman at July 22, 2007 05:56 PM