BYU MAGICC Video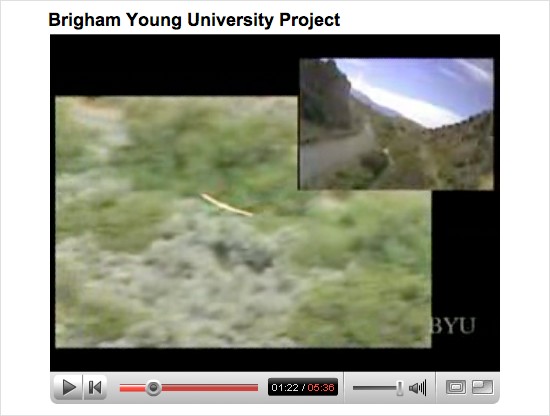 I love this video from Brigham Young University's MAGICC lab [via RC Groups].
They show UAVs doing laser range finder-based obstacle avoidance, optical flow-based canyon following, formation flying, cooperative timing including simultaneous arrival (and a successful recovery from a midair collision). There are even some bloopers.
The MAGICC site has lots more videos, though I couldn't find a high resolution version of the YouTubed highlight reel.
Posted by jjwiseman at August 21, 2007 11:23 AM