Moon Audio/Visual
Yesterday I wondered what would happen if I stored the raw data from a pixmap image to a WAV file, converted that file to an MP3, then back to a WAV, then finally reconstituted it as a pixmap.
Here's the original photo I used (I can't remember what site I got this from, unfortunately [see update below]):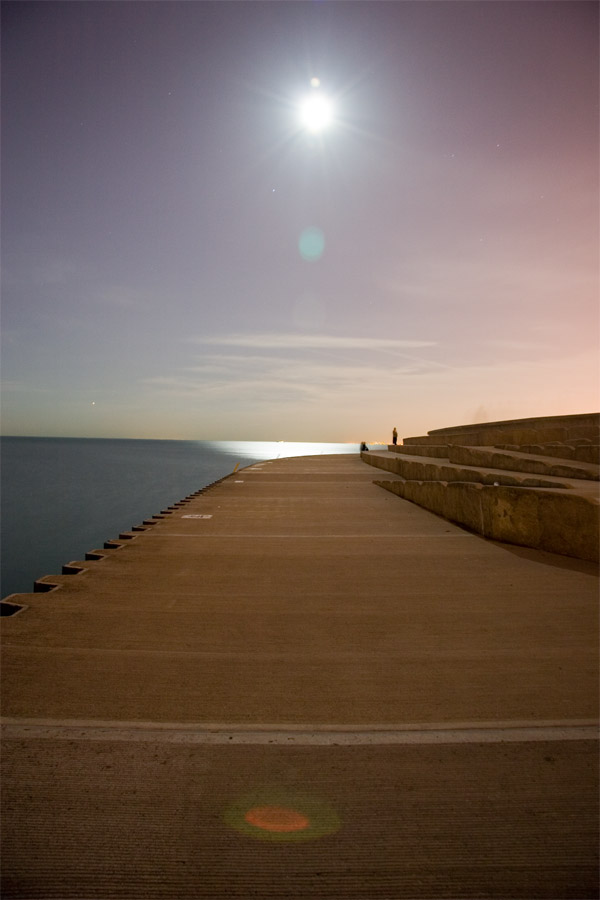 You can hear what this image sounds like (16 khz sample rate).
It turns out the answer is that there's no noticeable difference after one conversion cycle. In order to see any real difference I had to do multiple generations of mp3 compression—all done at a constant 96kbps. (To hear the audio artifacting that comes from repeated mp3 compression, check here.)
Here's the result after 20 generations: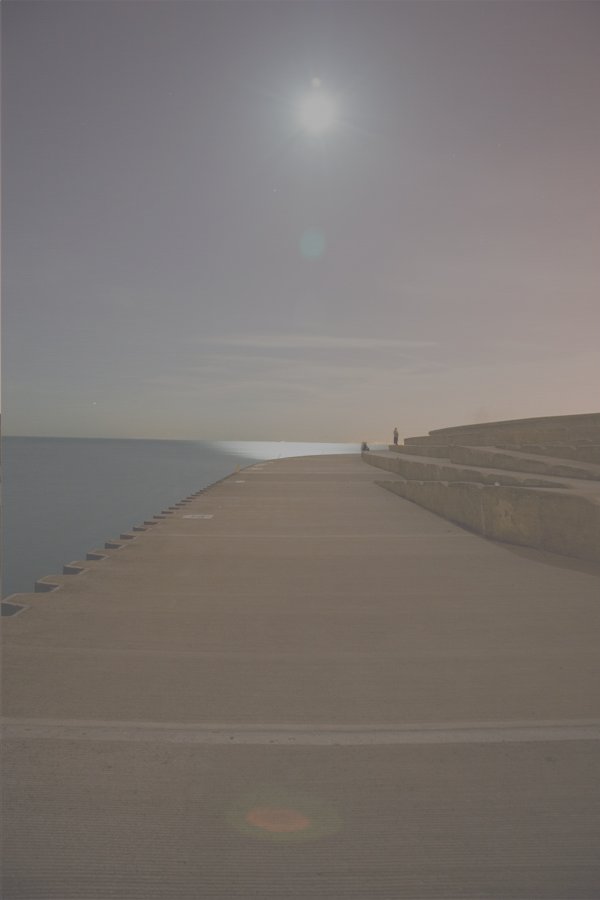 Gavin pointed out that it mostly just lost contrast. If you renormalize the histogram, this is what you get: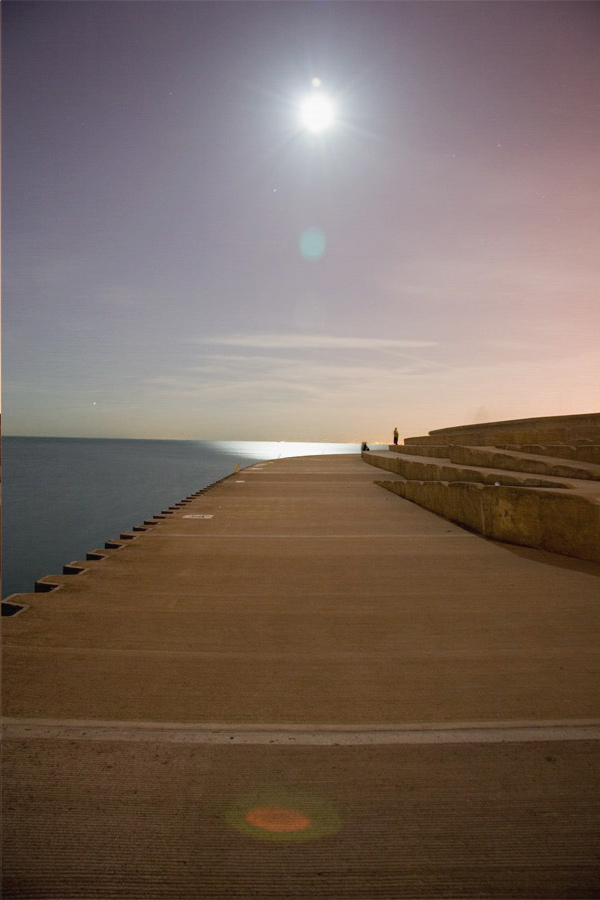 Now I want to see the result of compressing audio with JPEG, but I wouldn't be able to stand the disappointment if I spent a couple hours doing it myself and then discovered that again there was no interesting difference. So I guess that means it's your turn to contribute something for once.
Update: The photo is by my buddy Christopher Trott.
Update: There's more discussion on programming.reddit.com.
Posted by jjwiseman at August 03, 2007 03:55 PM