How to Forget
I've seen two movies in the past few days.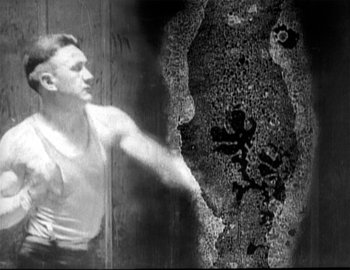 Bill Morrison's Decasia is a collage of archival footage, the celluloid base of which is in various stages of deterioration. Images darken, posterize, bubble and melt. A boxer jabs at a roiling ghost, a woman's face blisters and melts as she testifies in court, carnival rocket ships swoop out of what looks like the boundary between our universe and pure unformed chaos.
Very trippy.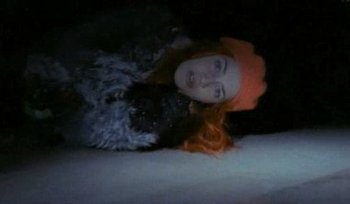 Much of the action in Eternal Sunshine of the Spotless Mind takes place in the mind of the main character as his memories of his ex-girlfriend are slowly being erased. There's a visual rendering of the deletion with objects and environments blinking out of existence or receding into shadow (and a lot more, the visual effects are much more impressive than this simple description probably implies).
These movies seem not entirely unrelated.
"We, amnesiacs all, condemned to live in an eternally fleeting present, have created the most elaborate of human constructions, memory, to buffer ourselves against the intolerable knowledge of the irreversible passage of time and the irretrieveability of its moments and events" — Geoffrey Sonnabend
Posted by jjwiseman at March 24, 2004 04:12 PM