Beginnings of Diffs for CLiki
There was a reason I wrote CL-DIFFLIB.

Mostly it was to try to experiment with alternative CLiki RSS feeds, but certainly other wikis have found it useful to be able to display the differences between multiple revisions of a page.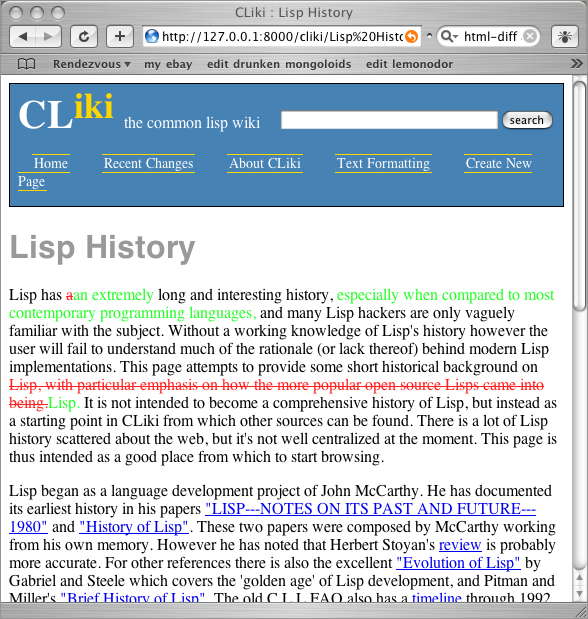 The next step is to tweak the tokenization a bit, then maybe offer a way to view just the changed portions of a page, perhaps with some surrounding context.
I do think that this way of presenting differences is probably more appropriate for a wiki than the standard diff-style parade of <'s, >'s, !'s, +'s and -'s.

> blah blah blah
> whee
< glah glah glah
< whirrr

Posted by jjwiseman at February 17, 2005 06:10 PM