UAV Safety
You know what might slow down the adoption of UAVs for mundane, civilian tasks? The fact that their accident rate is 100 times higher than that of manned aircraft.
I found an analysis of UAV risk, "Safety Considerations for Operation of Small Unmanned Aerial Vehicles in Civil Airspace".
The map below shows how reliable a 26,000 lb. Global Hawk UAV would have to be to achieve a "Target Level of Safety" (TLS) of one event involving a fatal injury to people on the ground per 100,000,000 hours of operation. Regions with higher population densities require the UAV to be more reliable.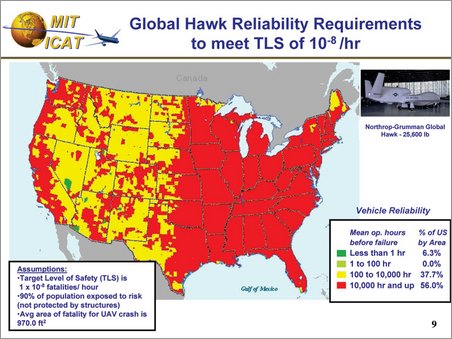 You can see that the much smaller Scout UAV poses considerably less risk: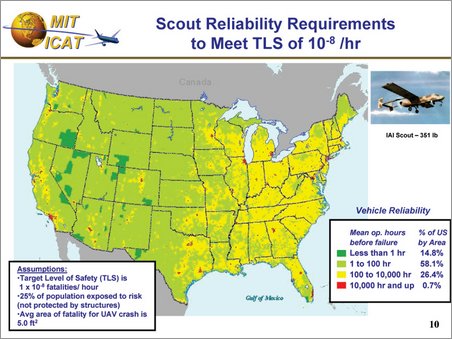 This map of the risk of midair collision was calculated assuming that all UAVs are the same size: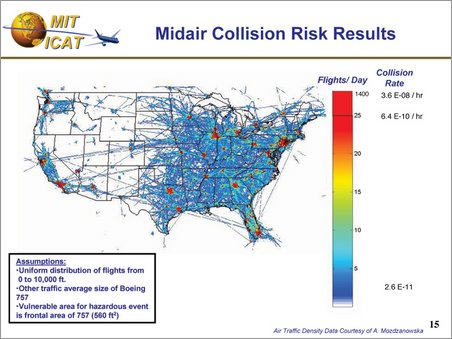 Posted by jjwiseman at February 27, 2005 04:54 PM