Axion Racing 2005 DARPA Site Visit video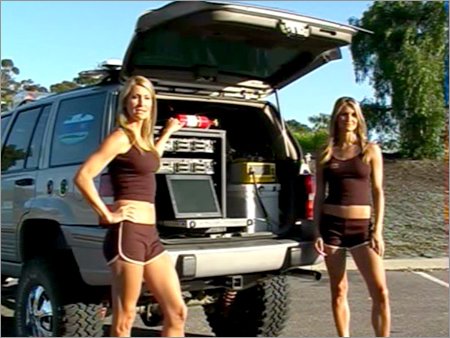 As part of the application process for the 2005 DARPA Grand Challenge, teams had to create a short video that demonstrated that they have a vehicle that has some chance of success, or at least will put on a good show. DARPA uses the video to determine which teams will receive an in-person site visit for further evaluation. The best 40 teams as determined by site visits will become semi-finalists for the qualification event.
Axion Racing's video, featuring the Axion racing twins that you may remember from last year, is hilarious. Watch the Axion twins as they blow kisses to the director of DARPA ("Hi Tony!!"), and mispronounce words like "autonomous", "calibrate", "electronical" and "unit".
CMU's Red Team Too has a video that pretty much begs you to hate them. Or maybe the guy doing the voiceover was trying to be sarcastically pompous and arrogant.
Several more videos are available on this page created by Team CIMAR. All seem to feature AWESOME soundtracks.
Posted by jjwiseman at March 08, 2005 10:32 AM