Autonomous Geo Tracker Auctioned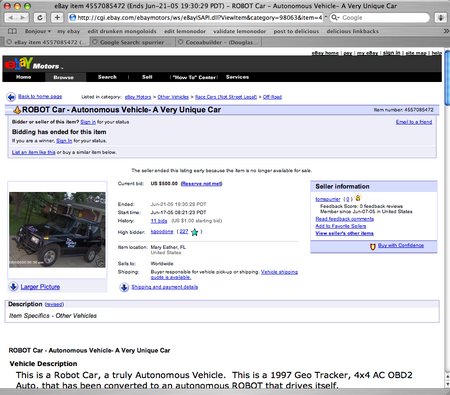 What do you do if your Grand Challenge team didn't make it to the qualifying round of the 2005 contest? Get a head start on 2006? Or try to recoup your investment via eBay? [pdf]
Spurrier's Hurriers [google cache of the team website] seems to have chosen the latter.
The vehicle was designed to compete in the GrandChallenge.org off road 200 mile race but was not completed in time to pass a site visit.  The vehicle is now complete and will be demonstrated at the selling site if desired.
Note that "The seller ended this listing early because the item is no longer available for sale".
Posted by jjwiseman at June 22, 2005 01:11 AM