Fluxus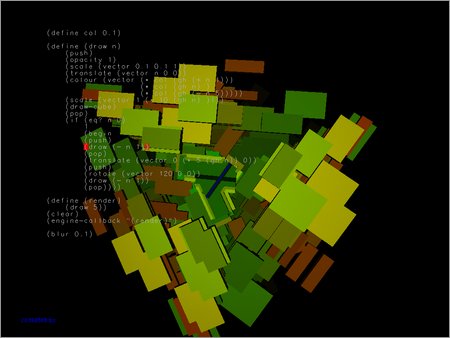 Fluxus is a Scheme-based system for doing live 3D graphics based on audio input, with a built-in physics engine.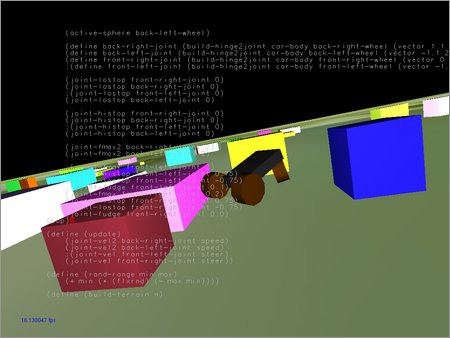 The source code in these screenshots is not static; that's the code editor. You can modify the code while it's running, which is kind of neat.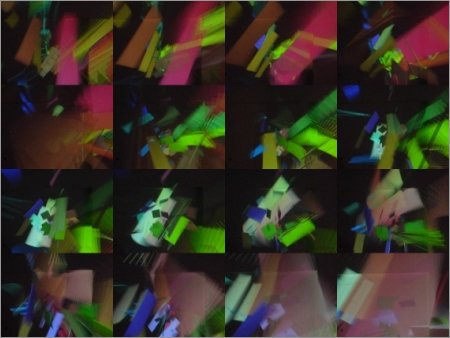 Dave Griffiths, author of Fluxus, has a great bunch of audio and graphics hacks listed on his homepage.
Posted by jjwiseman at June 29, 2005 10:04 AM