That's What I Call Getting Some Pi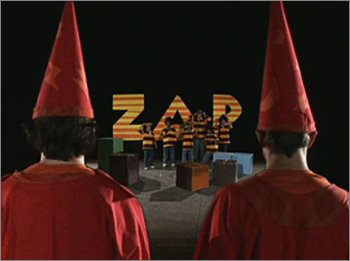 I love Hard 'n Phirm's video for their song Pi, "with digits of pi sung in harmony to the 190th decimal place" [via waxy]. And there's a bonus Dragon Boy Suede rap interlude! Dragon Boy makes Pi sexy.
I'm planning on seeing Hard n' Phirm and Dragon Boy pretty soon, too.
Posted by jjwiseman at October 17, 2005 12:37 PM