Gary King's Code Bonanza
Gary King is releasing as open source a collection of code he's built up over the years.
He has a post describing how he used some of the code to visualize his del.icio.us tags.
The make-filtered-graph method takes a graph, a vertex filter, a completion style and a depth. In this case, we select the single vertex labeled "lisp" and go out to a depth of one. Then we include all of the links.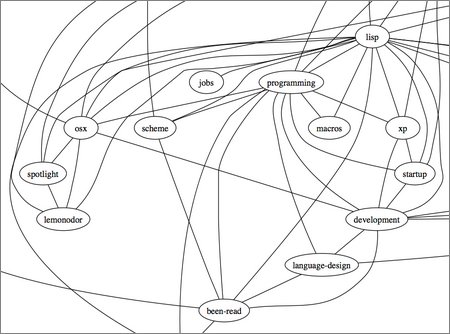 Posted by jjwiseman at November 28, 2005 11:44 AM