Upcoming CLUI Bus Trip: Boron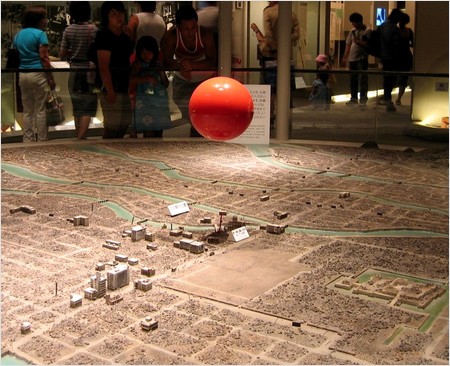 Mark, Charley, JoAnne, Lori and I are going on what sounds like an excellent CLUI bus trip this weekend.
Come spend the day immersed in Boron with the Center for Land Use Interpretation! This all day guided bus tour will begin in Culver City, congeal at the Center's Desert Research Station, then spend the day visiting the remarkable places that ring this dramatic and compelling part of the California landscape

Sites that will be visited and/or discussed include: The largest open pit mine in California; the largest solar power plant in the world; a mountaintop rocket test site; and an abandoned federal prison. The day will end at Domingo's, the restaurant in Boron that is the real reason why the Space Shuttle crew lands in California.
Previous CLUI bus trips: Terminal Island, Owens Valley
Posted by jjwiseman at June 22, 2006 09:06 PM