Fear
A year ago I decided to leave Chicago and move to LA. It was hard; I was moving away from great friends, my family, a good job, my home, my hang outs. The prospect of leaving everything that was familiar behind was really scary. Weak-in-the-knees scary.
But I think fear can be a good sign. I had grown complacent and too comfortable in my habits. I wasn't taking any risks. I was kind of boring. The fear was a hint that I was probably doing the right thing, because I was ready for a new phase to my life and I doubt there's a change worth making that isn't frightening.
It only took a couple weeks of living here for most of the fear to be replaced by excitement. It was obvious that I had made the right decision.
I miss everyone in Chicago, and I miss Chicago. But I didn't really leave it all behind, that's just not quite how it works. And the past year of my life has been one of the best.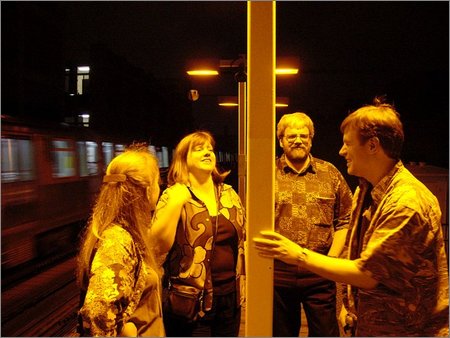 Posted by jjwiseman at March 06, 2003 09:55 AM