Young Indy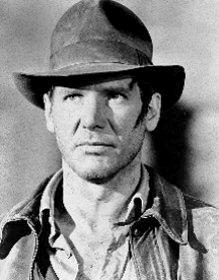 Last night I saw the Raiders of the Lost Ark remake done by a bunch of insane kids over the course of 6 years.
Their obsession was, as Scott McCloud said, inspiring. The story behind this video would make the best director's commentary track ever. After a while you have to stop being amazed at the effort they put into it, it's just too exhausting.
Lori: "Prepubescent nazis!". And teenage tribesmen. And the girl playing Marion totally nailed the drinking contest scene.
(I guess there's a big article on these guys in the new Vanity Fair; I haven't seen it yet.)
Posted by jjwiseman at February 08, 2004 04:17 PM