Scraaaape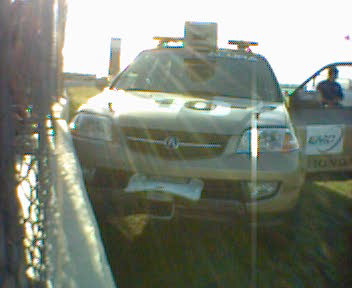 This guy has some mobile phone photos of Grand Challenge qualifications.
Looks like the Palos Verdes high school team's vehicle ran a little off course there.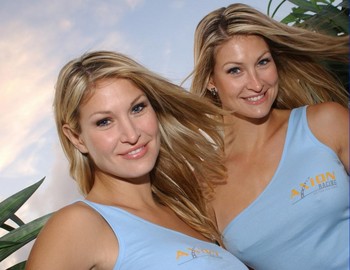 By the way, this is now an official race event, not just a bunch of robotics nerds. The Axion Racing team has Axion Racing Twin spokespersons. "They understand how GPS, FLIR, LADAR, RADAR, stereo vision cameras, computers, and the patent pending Axion Arbitrator work together"
I just ordered a copy of the calendar.
Posted by jjwiseman at March 11, 2004 03:06 PM