Vapid Vulgarity
I just started reading Jane Jacobs' The Death and Life of Great American Cities (Joey deVilla recommended it), and already in the introduction there's this great paragraph where she's talking about the misguided idea that all we need to get rid of slums and decaying urban centers is more money, and she lists what we've gotten for the money we've already spent:
But look what we have built with the first several billions: Low-income projects that become worse centers of delinquency, vandalism and general social hopelessness than the slums they were supposed to replace. Middle-income housing projects which are truly marvels of dullness and regimentation, sealed against any buoyancy or vitality of city life. Luxury housing projects that mitigate their inanity, or try to, with a vapid vulgarity. Cultural centers that are unable to support a good bookstore. Civic centers that are avoided by everyone but bums, who have fewer choices of loitering place than others. Commercial centers that are lack-luster imitations of standardized suburban chain-store shopping. Promenades that go from no place to nowhere and have no promenaders. Expressways that eviscerate great cities. This is not the rebuilding of cities. This is the sacking of cities.
"Luxury housing projects that mitigate their inanity, or try to, with a vapid vulgarity." Just awesome.
I'm reminded of two things: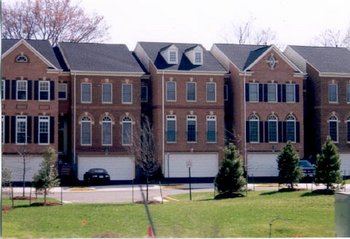 First, Howard Kunstler's Eyesore of the Month, full of "fried food ghettos", "post-cheap-oil clusterfucks" and "innumerable" "monkeyshit brown" "places not worth caring about which someday will add up to a nation not worth defending." (Excuse me, I got all Zagat there for a second.)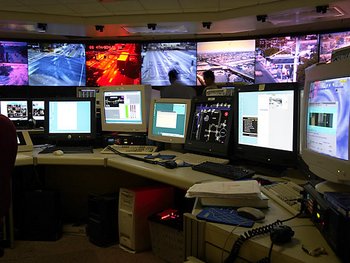 Second, a little more tangentially, the CLUI's beautiful exhibit on Los Angeles' ground traffic control systems.
Posted by jjwiseman at March 10, 2004 10:14 AM