Epson's MicroRobot System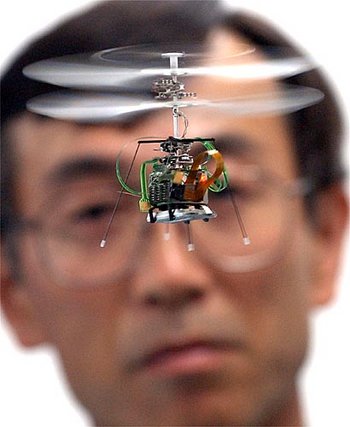 Epson has a crazy little robot, μFR-II, with a camera, Bluetooth, and the ability to follow a pre-programmed flight path. All in 12.3 grams.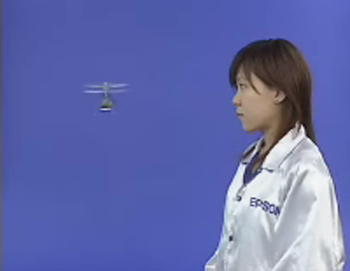 She seems spellbound by the micro-robot. WHO IS THE REAL ROBOT HERE?
"EMRoS" stands for "Epson MicroRobot System." This series included four main models: Monsieur (listed in the Guinness book of Records as the world's smallest—only 1cm3 in volume, 1993), followed by Nino (a 0.5-cm3 model introduced in 1994), Ricordo (1cm3, equipped with a recording and playback function, 1995), and Rubie (1 cm3, equipped with a capricious wandering function, 1995.) All of these models are independent traveling robots that chase a light source. Sales of the EMRoS series have been discontinued. 
Posted by jjwiseman at August 23, 2004 10:25 PM