cl-l10n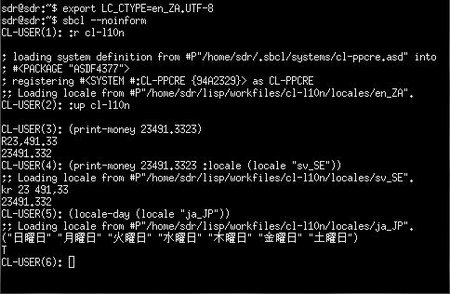 Apparently spammers do not take Thanksgiving off. But even while under heavy crap barrage, lisp porn detectors still managed to pick up Sean Ross' "quick and dirty" (portable?) localization package: cl-l10n.
It's nowhere near complete but can load locales and has the basic accessor functions like locale-mon and locale-day.
This post brought to you by BuSpar® (buspirone HCl, USP)! When I feel overwhelmed by 300 spam comments in under 6 hours and am reminded, yet again, that the concept of world-writeable web space is in fact impractical and is doomed to disappear within a few years, I take BuSpar® and all my worries melt away. Yay BuSpar®! Now I feel the freedom to leave comments enabled here on lemonodor!
Posted by jjwiseman at November 27, 2004 12:34 PM