ER1 Amazonian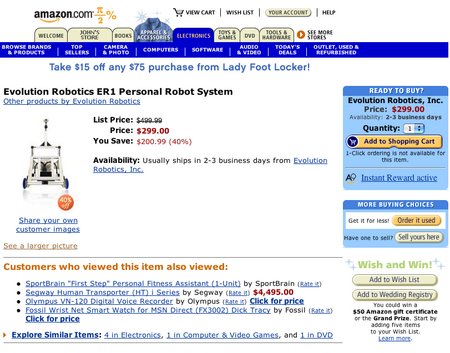 Apparently the Evolution ER1 robot has been for sale at Amazon for over two years, and I had no idea.
It even made the "You can buy some Strange stuff on Amazon.com" list, along with 10,000 fly parasite eggs and 1 lb. of prime rattlesnake meat.
I see that the MSRP listed on our site for the model that Amazon is selling is the same as their 40% "discounted" price, and $200 less than the "list price" Amazon has.
Posted by jjwiseman at November 18, 2004 11:36 AM