NHM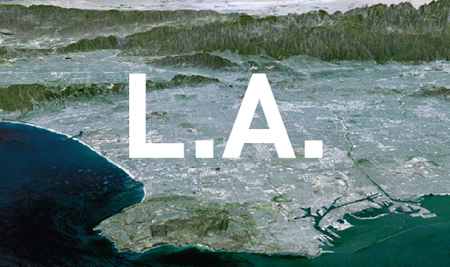 Yesterday we went to the Natural History Museum to see the L.A.: light / motion / dreams exhibit on its last day, and I'm glad we did. The exhibit was very pretty and every room surprised me with its creativity. I'm a little bit of a sucker for LA stuff, and I wish Jennie and Chris could have seen it so maybe they'd love LA, too.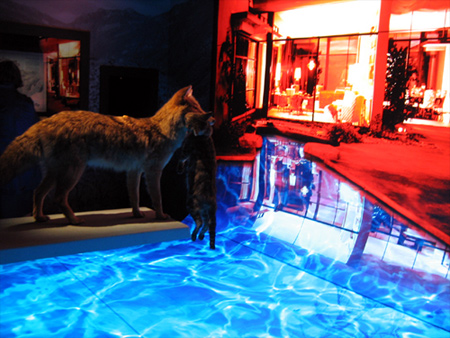 photo taken clandestinely by lori
It was my first visit to the museum, and the rest of it--the dinosaurs, the insects, the 30 foot pale oarfish in a formaldehyde tank--was clearly from a more traditional generation of museum craft, but still great.
Posted by jjwiseman at January 10, 2005 10:50 PM