NYE
For this new year, Lori and I skipped out on the city-crossing party-hopping scene and spent most of our time with Ally and Mike, who are leaving us in a couple weeks to start a new life in London, and who we will miss very much.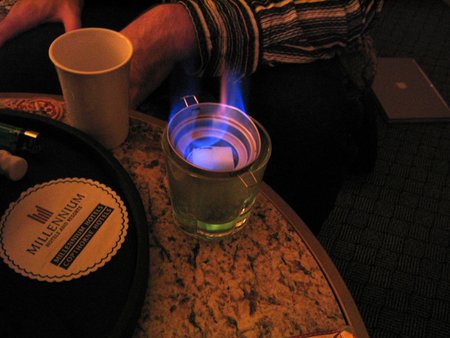 i don't think we drank enough
By the time the clock struck midnight, we were clustered around a bottle of absinthe in a room in the Millenium Biltmore hotel, which is beautiful and historic. It's a great place to consider what things you've done right in the past year and what things you'd rather have done differently. You look at an old photograph taken at one of the Academy Award ceremonies that the hotel hosted, and you see a Clark Gable or a Spencer Tracy with an Oscar in one hand and a Lana Turner or such in the other, and he's obviously at the top of a very exclusive world.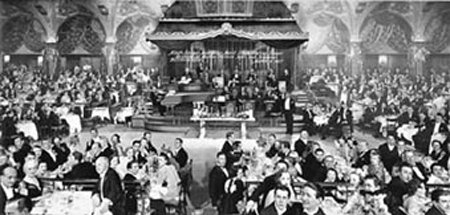 Just as obviously, even when you're king time does not stop.

but for now, I am king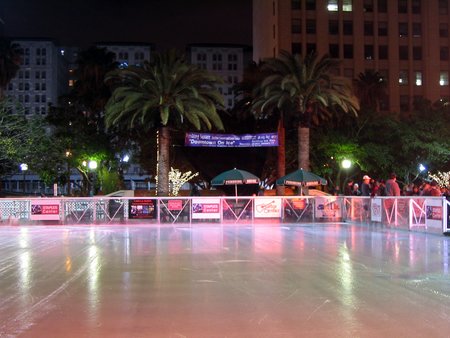 dig the palm trees
The next day we ate lots of rich food and went ice skating (yes, in Los Angeles). This turned out to be one of my favorite New Years in some time, even though I've had to enter a rehabilitation program for Devonshire cream addicts.
(By the way: This is Lemonodor's fourth new year; Wild!)
Posted by jjwiseman at January 04, 2005 11:48 PM