dnm woop woop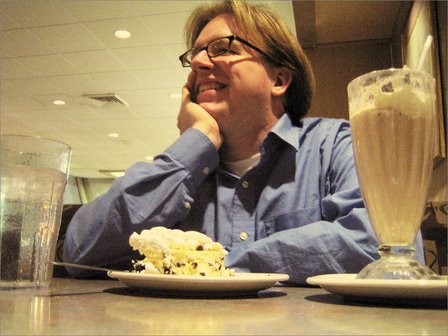 dnm was in town last week, so Lori and I made sure he had enough steak, spaetzle, cake, pie and milkshakes to get him through the ordeal. God are we wholesome.
Dan and I had some quality geek out time where we got worked up over PBMs for the modern age, Roombas and helicopters.
A couple days later the real world and the world inside the browser window collided again when a stranger recognized me on the street as John Wiseman, the lemonodor guy. And I wasn't even gooned up.
Posted by jjwiseman at February 13, 2006 08:07 PM